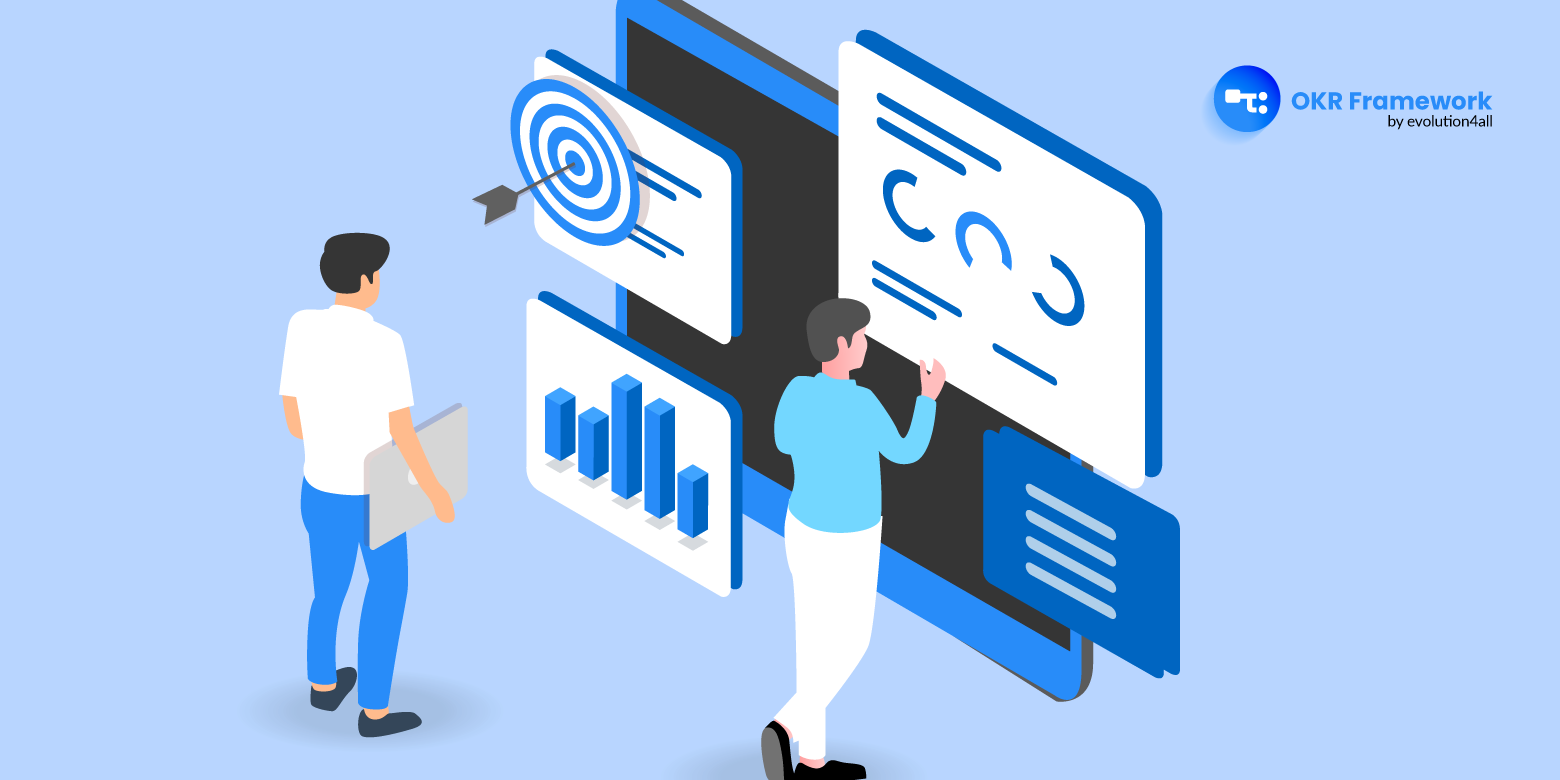 One of the most important skills that a modern leader can possess is the ability to align their entire workforce to the big vision of the company, that's why talking about OKR guidelines is very important!
Since the mid-1980s, Objectives and Key Results (OKRs) have been in use by many companies and that's why in this article we will talk about OKR Guidelines. Examples of companies that are using this system are Amazon and Google.
OKRs is a goal-setting methodology that was developed by Andy Grove of Intel and Gary Kennedy of Oracle. The methodology has become a solid framework being implemented by leading companies all over the world.
The system aids the acceleration of a company's growth. Many companies can testify to this. When applied consistently, OKRs can significantly improve the chances of achieving your goals and produce top-performing employees who are highly motivated and engaged.
Best Practices in OKRs
Set fewer objectives at a time. Having too many objectives can lead to confusion, inefficiency, and lack of focus among your employees. The ideal number of objectives per OKR is between 3 and 6. Remember that OKRs are short-term (usually 3-6 months). Prioritize the most important objectives.
OKRs must be time-boxed. They are not meant to last. They should have a clear end date. This is to instill a sense of urgency and curb procrastination. The due date for measuring results should also be set. This encourages teams to work harder and achieve more.
Annual OKRs are important too. These should comprise high-level goals or objectives and must reflect your company's mission and vision.
Quarterly OKRs work best for most companies. Quarterly OKRs are an ideal strategy because three months is not too short to achieve significant results. Your quarterly OKRs must align with your annual OKRs.
Each objective should have measurable key results. Once you have set your objectives, the next step is to identify the measurable KRs for each. Measurable KRs will enable you to verify whether your objectives have been achieved or not. Setting quantifiable OKRs is critical in tracking your progress. This will also be helpful in having a clearer understanding of what works and what needs to be done.
OKRs should be almost achievable. A 100% score on OKRs does not indicate success. Rather it means that your team played safe by setting easily attainable goals. A score of 60% or 70% is what you should be aiming at.
Objectives should be based on historical data. Your objectives should not be created out of the blue but should be based on facts, historical data, and trends. The objectives should reflect the mission and vision of the company.
OKRs should be inspiring. The key results should be able to motivate your team members to push themselves to their limits. The OKRs should clearly benefit your employees and have actionable steps.
It should follow a clear mission. It's important to think about why you want to achieve your objectives. The objective must be in line with the mission of the company.
Each team member should have OKRs. For OKRs to be effective, it needs to be created by an individual and reviewed by the manager. Both stakeholders should keep the team member's OKRs to ensure that the objectives set are being attained. Having multi-level goals in an organization is essential to the effectiveness of OKRs.
Individual-level OKRs are owned by employees.

Team-level OKRs are owned by a team (employees plus their manager).

Company-level OKRs are owned by key leadership or management team as well as the CEO.
As a manager/leader in your company, it's important for you to seek approval from your team members in order for your OKRs to be effective.
This is a part of the OKR guidelines that are very important. Your team's feedback and suggestions are important for the sake of success. You need to also empower them so they can put in more effort.
Individual objectives and key results that are reviewed by managers and team members will boost a company's success rates. OKRs foster the achievement of unified goals and promote harmony in a company.
Did you like this article?
If you liked this article and you are looking for a way to align everyone in your organization, let's have a call or simply download our OKR Guide. We also offer OKR consulting and OKR training, but our approach differs from other companies, we believe OKRs should be fully integrated with your product development.