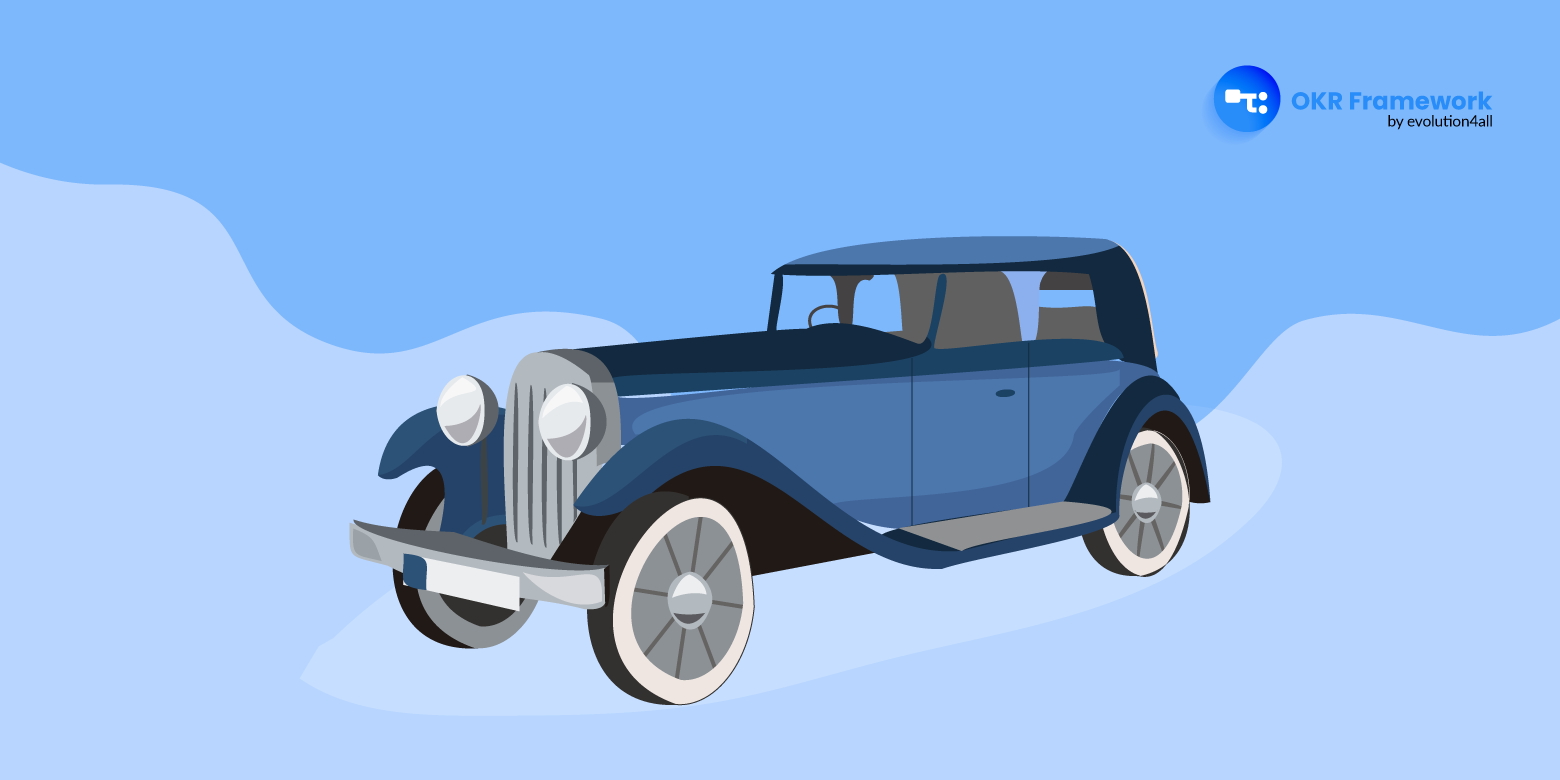 You must be wondering how the excellent OKR framework got its start. For your information, the following is a brief history of OKR. Talking about OKR's history is crucial because it helps present leaders understand how crucial it is to be able to connect their entire staff with the company's grand goal.

We respect you for investigating a subject that only management nerds study if you ended up on this page regarding the development of Objectives and Key Results (OKRs):

With all due respect, it's interesting to learn about the origins of OKRs and how the modern goal-setting framework has developed. This will enable you to completely comprehend the underlying rationale behind its ultimate form.

The "Father of Scientific Management," Taylor and Ford, introduced the idea of reorganizing and simplifying organizational structures as well as company processes.

They started to think of ways to gauge and enhance output per employee and started to view business as a science. Recently, we've referred to it as "productivity."

They considered how they could improve work schedules and break periods in order to increase output. They also discussed methods for streamlining the factory production process. All of these produced excellent and favorable outcomes.

The notion that managers' objectives matter was first introduced in the 1950s by Peter Drucker, who is regarded as the greatest management guru of all time.

Drucker suggested that organizations should aim for specific objectives in addition to boosting output. This system was dubbed "Management by Objectives" by the author.

Nowadays, almost all organizations use a goal-setting technique that emphasizes establishing targets in order to produce outstanding results.

While some businesses create goals twice annually, others do it four times.
21st Century in OKRs History
Currently known as objectives and key results, Andy Grove initially introduced them at Intel. He was, in fact, a co-founder and previous CEO of Intel.

He discussed the necessity to link important results to goals (referred to these goals as "objectives") in his book "High Output Management." Since they describe how objectives can/should be achieved, these important results are what give OKRs their significant influence.

Grove claims that KRs show if a corporation has accomplished its objectives or not. They must be organized according to historical epochs.

A one-year objective, for example, could be divided into a list of KRs for each month or for each quarter. As a large organization that was required to translate strategic planning into attainable goals and milestones, Intel at the time saw the need of creating milestones.

In contrast to MBOs, another unique aspect of OKRs is that the process is bottom-up. This means that in order to promote consensus, proposals should go from the employee all the way up to the management and CEO.

Grove thought that giving employees the chance to share their opinions and get more involved in goal-setting would inspire them to work toward the company's objectives.

Prior to this, businesses set objectives and cascade them down to the workforce. Through one-on-one coaching sessions, employees create their goals using OKRs with the assistance of their managers or superiors.

Additionally, Grove believed that OKRs must be forceful. They must be demanding, ambitious, and challenging to complete. His term for this is "extended goals."

Grove views achieving 70% of your goals as being equivalent to achieving all of them, according to his definition of OKRs.

The Variation in OKRs
The framework had a significant role in Intel's success throughout OKR development. It is understandable why Google and other Silicon Valley businesses adopted this management idea quickly.

OKR at Google
OKRs were introduced to Google by John Doerr, a venture capitalist who had previously worked at Intel (under Grove's direction). The main difference between Google's and Intel's OKRs is that Google's are set every three months.

Everyone at Google has access to each other's OKRs and can see what the others are working on. The aims of the organization and the personnel have remained aligned thanks to this method. Additionally, it has improved communication and engendered responsibility.

With their scoring system of 0-1, Google places such a high importance on "stretch" goals that receiving a 1 would indicate that your OKRs were improperly established. The usual procedure is to measure important outcomes.

Many businesses, like Amazon, Twitter, Spotify, and many others, have modified OKRs to suit their unique demands.

The fundamental ideas that emerged from Grove are what continue to apply to all of these businesses, one of which is that goals should be precise and explicit.

Some businesses, like Google, prefer to set a maximum of five goals. Others may establish as many as ten goals. Whatever the quantity, they must be expressed in clear, simple sentences.

Measurable and time-bound key results are required. Some businesses establish critical results for each month, some for each quarter, and the remainder for the entire year. They also differ in how OKRs are scaled.

While some businesses, like Google, employ adjectives like "Good" or "Not Enough," others utilize figures. Some people use emoticons or emojis to indicate if a team or individual has succeeded in achieving its goals.

For many years, OKRs have been demonstrated to be a strong, dependable instrument that helps businesses achieve their long-term objectives.

Companies today have a strong foundation to stay up with the changing times and have every employee working together to achieve corporate goals thanks to its early proponents.
Did you like this article?
If you liked this article and you are looking for a way to align everyone in your organization, let's have a call or simply download our OKR Guide. We also offer OKR consulting and OKR training, but our approach differs from other companies, we believe OKRs should be fully integrated with your product development.