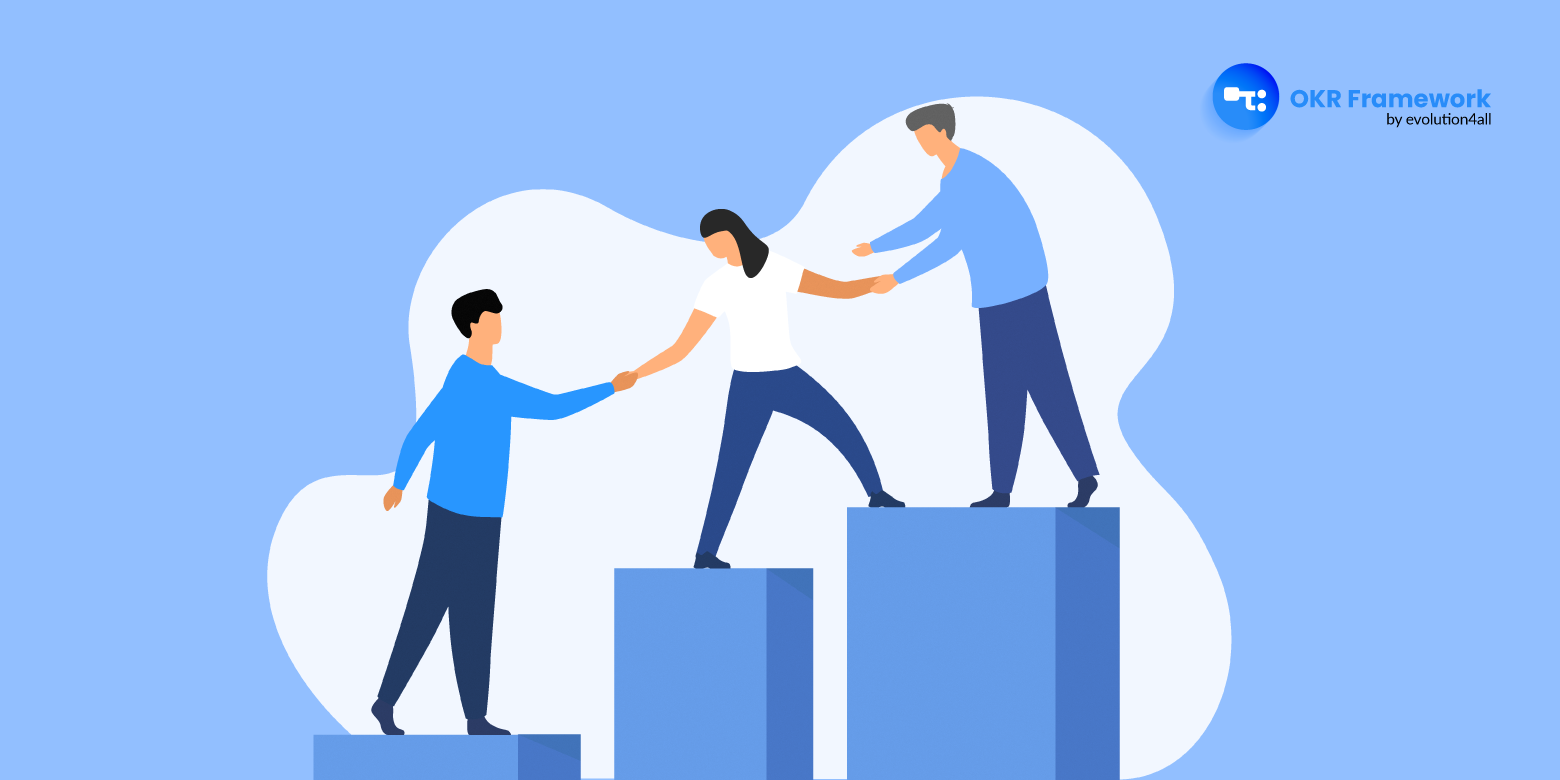 Using OKRs, you can define and track your goals' development both at the individual and organizational levels in a clear and unambiguous manner.
Teams may stay focused on what matters and advance toward their goals by using OKRs, which are clear, measurable objectives and key results. Furthermore, keeping OKRs updated and revised on a regular basis ensures that goals are current and in line with changes in the business environment.

Companies like Google, Intel, and Microsoft, among others, have embraced OKRs due to their efficiency and simplicity. They offer a framework for coordinating objectives, dismantling organizational boundaries, and fostering teamwork. Organizations may synchronize their efforts, concentrate on what matters, and achieve results by employing OKRs.

We'll go into OKR best practices and how to apply them to your goals in this blog article. We're sure you'll find this post to be insightful and helpful, whether you're new to OKRs or a seasoned practitioner. So let's get going!
Objectives and Key Results (OKRs) is a popular goal-setting framework that has been widely used by companies of all sizes and industries. Using OKRs, you can define and track your goals' development both at the individual and organizational levels in a clear and unambiguous manner. In this article, we'll explore the best practices of OKRs and how you can use them to achieve your goals.
OKRs best practices
1. Start with a clear purpose:
Having a clear purpose is the first and most crucial stage in creating effective OKRs. OKRs should be connected to particular business results and should be in line with the overarching mission and strategy of your organization. To ensure that everyone is on board with the goals and dedicated to achieving them, make sure to include important stakeholders in the goal-setting process.
2. Make your objectives clear and quantifiable.
Your OKRs should also be clear and quantifiable. This means that the important outcomes should be measurable and the objectives should be clearly stated. Consider your goals while establishing your objectives, and then specify critical outcomes that will allow you to monitor your progress in achieving those goals.
3. Establish hard yet attainable goals.
OKRs should be both challenging and attainable. Your objectives should be challenging, but not impossibly difficult to achieve.
4. Link OKRs to a timetable:
Linking OKRs to a timeline will allow you to monitor progress and make necessary changes. Although a quarterly schedule for OKRs is usual, you can select another schedule that will work best for your firm.

5. Transparency in OKRs:
Your organization's OKRs should be openly shared and transparent. By doing this, you can increase responsibility and make sure that everyone is focused on the same objectives.
6. Review and alter OKRs frequently:
OKRs should be frequently evaluated and modified as necessary. By doing this, you can make sure that your objectives are current and in line with shifting business conditions. It's an excellent chance to acknowledge accomplishments and take lessons from mistakes.

Best Practices in Writing OKRs
Below are the OKR best practices many companies follow:
For Objectives:
Each team, department, or individual should have 3-5 objectives.

The objectives should be achieved in a certain time frame (e.g. after one year or one quarter). It's not an ongoing task.

Objectives must be ambitious. In Google, a 70% success rate is considered a remarkable performance.
For Key Results:
There are 3 key results per objective.

Key results must be measurable.

They are the steps needed to achieve an objective. Thus, attaining them is tantamount to achieving your objectives.

They are not activities, but outcomes.
OKRs: Getting Started
The process explained below will help you and your team adapt to OKRs in about six weeks before the start of another year or quarter.
First Step: Identify Team Objectives and Key Results
Identify three to five primary objectives of your team in the coming year or quarter. It should be in line with the vision and mission of the company. Identification of the key results come after this. The steps to achieve these goals should also be stated.
Second Step: Decide on How Your Team will Organise OKRs
Monitoring OKRs can be challenging, but there are tools and methods that your company can make use of to do this. You can make use of spreadsheets.
Your team has to identify a systematic process to roll out the OKRs to your team members, otherwise, it can get disorganized.
Third Step: Working with Team Leads in Drafting Objectives
You need to gather all departmental heads and cascade the significance of OKRs. The benefits of OKRs to each department and the company as a whole should be stated.
Organize a meeting with the heads/executives involved so you can create a process of rolling out OKRs together.
Fourth Step: Cascading OKRs to Team Members
The next step would be to organize the team leads/managers who will cascade the new process to their respective teams. They have to ensure that the OKRs are understood by the team members.
Fifth Step: Writing of Individual OKRs
Following the meeting of the leads/managers, the team members should be directed to write their individual OKRs. Managers and team members should collaborate at this stage.
At the initial check-in, the team member should make a comparison between individual objectives and what the manager expects. The individual's objectives have to be in line with those of the company.
At the end of the check-in, the immediate superior and team member should reach a compromise. The immediate superiors should allow their team members to make their own decisions and goals, but at the same time, ensure that these are in line with the values and goals of the company.
Sixth Step: Calibration
At the end of the first cycle of OKRs, it is crucial for your company to evaluate how the individual OKRs may have affected any of the team or high-level company OKRs. This evaluation will precede a company-wide meeting where team heads will discuss the direction of the company for the next quarter or year.
Seventh Step: Monitoring Individual OKRs
Managers must check on the progress of the employees and see to it that the key results are being achieved. OKRs are also a great way to measure the performances of team members and promote accountability.
With the above steps and best practices stated, the adoption of OKRs by your company will be an easy process. If you need guidance on how to implement this, feel free to reach out to us.
Conclusion:
OKRs are an effective tool for establishing and monitoring progress toward important objectives. You can get the most out of this strategy and help your firm achieve its goals by adhering to the best practices mentioned above. Regardless of your level of experience with OKRs, taking the time to comprehend and put these best practices into practice can help you reach your objectives and promote success for your team and company.
If you liked this article and you are looking for a way to align everyone in your organization, let's have a call or simply download our OKR Guide. We also offer OKR consulting and OKR training, but our approach differs from other companies, we believe OKRs should be fully integrated with your product development.