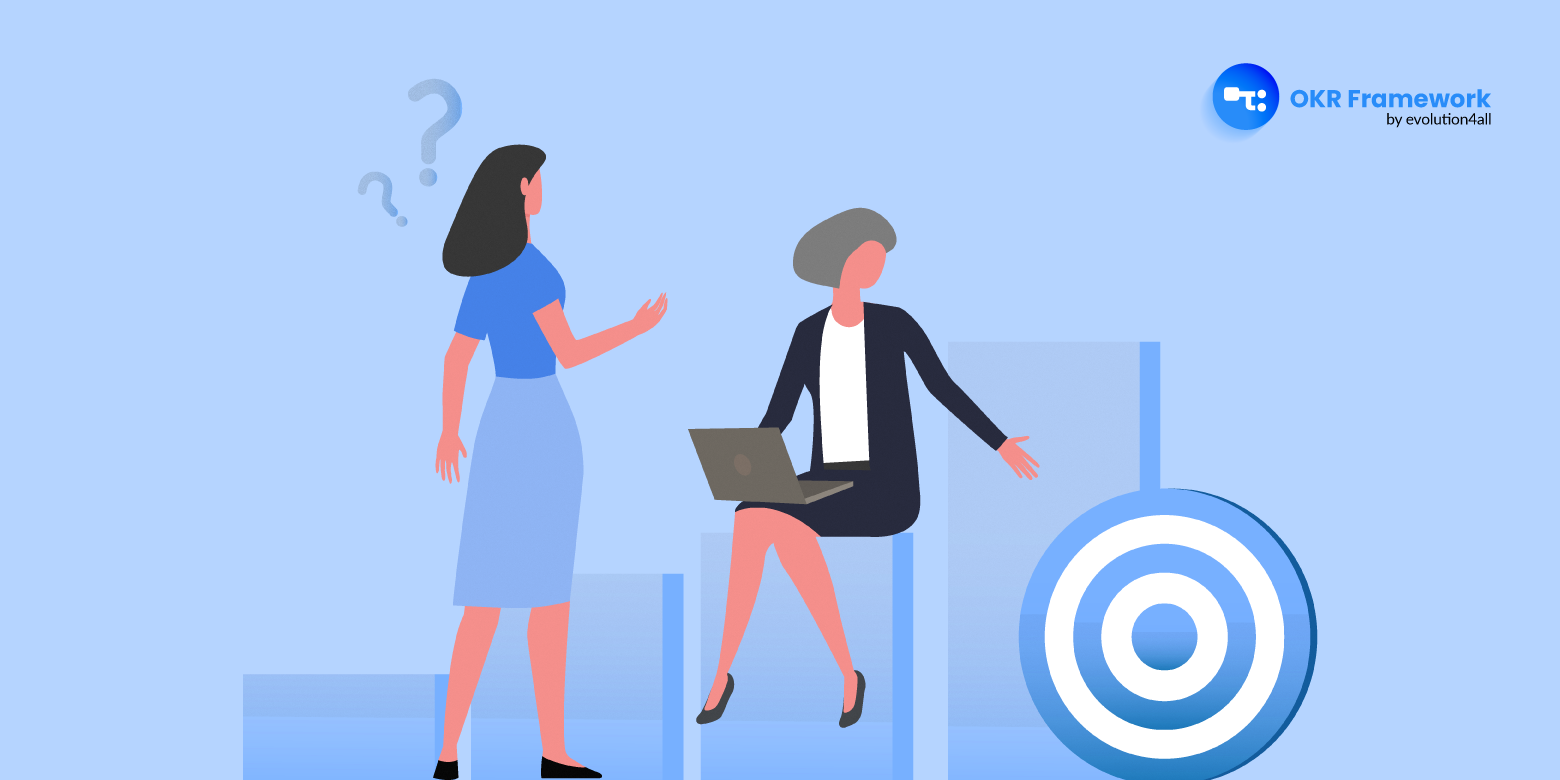 One of the most important skills that a modern leader can possess is the ability to align their entire workforce to the big vision of the company, that's why talking about "Why use OKRs" is very important!
There are many goal-setting methodologies. However, very few are as effective as Objectives and Key Results (OKRs). This framework is presently the most popular people-management and goal-setting framework because of two main reasons.
The first reason is that OKRs are built on two strong principles: Management by Objectives (MBO) and S.M.A.R.T.
The second reason is the OKRs process. This process involves goal-setting, measurement and tracking which are all focused on priorities for your business results.
The framework is widely used in the corporate world these days. If the question on your mind is "why use OKRs?", then here are some reasons for you:
OKRs Ensure Alignment of Goals
Objectives and Key Results prevent individual goals and priorities from overlapping. It solves the problem of individual goals not being in line with that of the company through cascading alignment. Organization goals are reviewed before the beginning of the quarter.
In most cases, a maximum of 3 to 5 objectives are determined by the company's executives and cascaded to departments, teams, and individual employees.
OKRs promote company-wide collaboration, not just between managers and executives. Everyone is involved from the top to the bottom. Each person can access the OKRs of others and is encouraged to offer assistance.
The framework also encourages bottom-up communication. This is crucial in fostering acceptance and commitment from employees. You will have to prepare for a major culture shift if your company culture is conservative.
This goal-setting methodology allows employees to create their own OKRs and includes personal goals.
Their OKRs should be discussed with their superiors for approval. This drives engagement, boosts efficiency, yields positive results, and gives room for employees to take part in the goal-setting process.
OKRs Make Goals Easier to Achieve
Objectives and Key Results is a powerful tool, but it is also a simple methodology to implement in your company. The key results are what makes OKRs so effective. The reason is that this framework breaks down objectives into smaller steps.
KRs are brief statements that are clearly defined, specific and measurable. They make it easy for employees and their managers to monitor progress.

Effective OKRs
Now that the question "why use OKRs?" has been answered, let's look at some of the qualities of the framework.
Organizations that have successfully utilized OKRs see to it that they use specific language that is common to all their employees when drafting objectives. You have to state your objectives in precise language. Don't sound vague.
For example, don't state that you want to grow your business as your objective. Rather, a clearer objective could be "to increase profits by 50%".
You also have to measure your KRs through certain indicators to show that you have achieved your goals. One indicator might be a reduction in your operational costs. Another would be doubling your production.
Your KRs have to be specific and time-boxed (having a deadline). Having a timeline gives a sense of urgency and drives focus.
In some cases, you may have to tweak your OKRs to suit the company's ever-changing needs. OKRs should be relevant and should focus on company priorities.
The framework is easy to implement regardless of the company size, organizational structure, and industry.
It is flexible and can be tweaked to work with different dynamics. It can help foster collaboration and engagement among your employees as well as boost their performance.
OKRs make bigger goals easy to accomplish by breaking them down into smaller, attainable objectives.
Did you like this article?
If you liked this article and you are looking for a way to align everyone in your organization, let's have a call or simply download our OKR Guide. We also offer OKR consulting and OKR training, but our approach differs from other companies, we believe OKRs should be fully integrated with your product development.