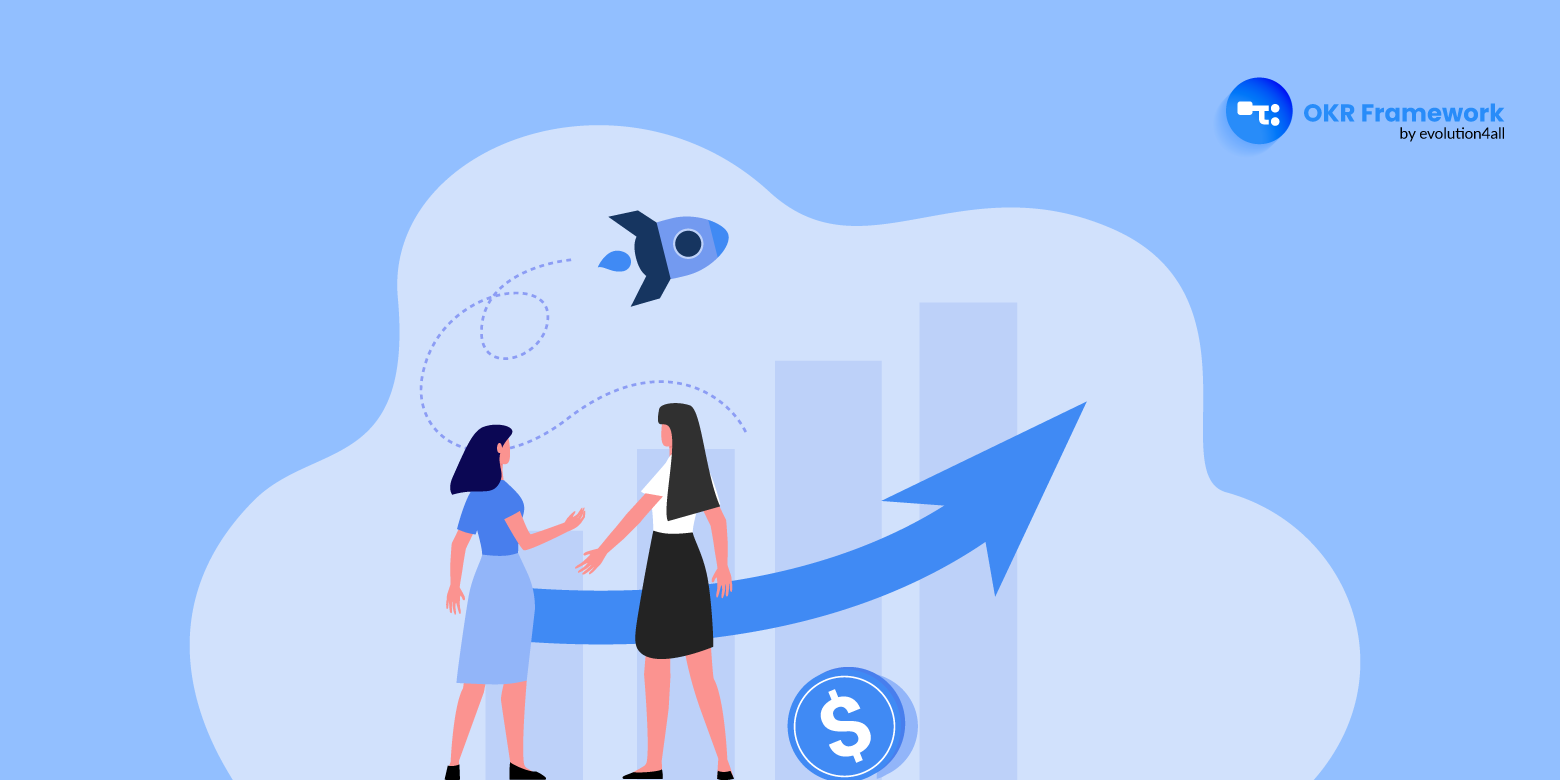 If you want to propel your organization to new heights, it's essential to set clear, measurable goals and track progress toward them. One proven method to achieve this is by implementing Objectives and Key Results (OKRs) in your organization. This article will provide an in-depth understanding of OKRs, guide you through the process of setting and implementing them, and help you overcome common challenges.
What are OKRs?
Definition
OKRs stand for Objectives and Key Results. They are a goal-setting framework used by organizations to define, communicate, and measure objectives and their outcomes. Objectives represent the strategic goals you want to achieve, while Key Results are specific, measurable indicators of progress toward those goals.
History
OKRs were developed by Andy Grove, the former CEO of Intel, and popularized by John Doerr, a venture capitalist who introduced them to Google. Since then, they have been adopted by numerous organizations, including Amazon, LinkedIn, and Twitter.
Benefits
OKRs provide several benefits, such as:
Aligning the organization around common objectives
Encouraging a results-driven culture
Enhancing transparency and collaboration
Ensuring a focus on priorities
Setting OKRs in Your Organization
Aligning Objectives
To set OKRs, you need to start by defining the strategic objectives for your organization. These objectives should align with your mission, vision, and long-term goals. It's essential to involve employees at all levels to ensure buy-in and commitment.
Key Results
For each objective, identify 3-5 key results that demonstrate progress toward the objective. Key results should be specific, measurable, achievable, relevant, and time-bound (SMART).
Timeline
OKRs are typically set on a quarterly or annual basis. This allows for regular reviews and adjustments, promoting agility and adaptability.
Implementing OKRs: A Step-by-Step Guide
Step 1: Define Objectives
Gather input from all levels of the organization to identify strategic objectives. Ensure they align with the organization's vision and mission. Limit the number of objectives to maintain focus.
Step 2: Set Key Results
For each objective, define 3-5 key results using the SMART criteria. Make sure they are clear, measurable, and achievable within the given timeframe.
Step 3: Assign Ownership
Assign responsibility for each objective and key result to specific individuals or teams. This creates accountability and ensures that progress is monitored and managed.
Step 4: Establish a Tracking System
Implement a system for tracking progress on key results. This can be a simple spreadsheet or dedicated OKR software. Regular updates should be made to ensure transparency and enable data-driven decision-making.
Step 5: Review and Adjust Regularly
Conduct periodic reviews to evaluate progress toward objectives and key results. Based on these reviews, adjust OKRs as needed to adapt to changing circumstances and maintain alignment with organizational goals.
Common Challenges and How to Overcome
Unrealistic Objectives
Setting overly ambitious objectives can lead to demotivation and failure. Ensure objectives are challenging yet achievable by involving employees in the process and using historical data as a reference.
Vague Key Results
Key results should be specific and measurable to track progress accurately. Avoid vague or qualitative key results by using quantifiable metrics and setting clear targets.
Misalignment
To maintain alignment across the organization, ensure that OKRs at all levels are connected to the overall organizational objectives. Regular communication and reviews can help maintain alignment.
Inadequate Tracking
A robust tracking system is crucial for the success of OKRs. Ensure that progress is monitored and updated regularly, and invest in tools or software that facilitate tracking and reporting.

OKR Tools and Resources
OKR Software
Several software solutions can help you manage and track OKRs, such as:
Asana
Trello
Weekdone
Perdoo
15Five
Templates and Examples
Templates and examples of OKRs can be found online to help you create your own. Some websites that provide these resources include:
Atiim
Weekdone
BetterWorks
Books
Several books on OKRs can provide further insights and guidance:
"Measure What Matters" by John Doerr
"Radical Focus" by Christina Wodtke
"OKRs at the Center" by Felipe Castro
FAQs
What is the difference between OKRs and KPIs?
OKRs (Objectives and Key Results) are a goal-setting framework, while KPIs (Key Performance Indicators) are metrics used to evaluate performance. KPIs can be part of key results in an OKR framework.
How often should OKRs be reviewed and updated?
OKRs should be reviewed regularly, typically on a monthly or quarterly basis. This enables adjustments to be made based on progress and changing circumstances.
How many objectives should be set for each OKR cycle?
It's recommended to limit the number of objectives to 3-5 per cycle. This helps maintain focus and ensures that priorities are addressed.
Can OKRs be used for individual performance evaluation?
OKRs can be used for individual performance evaluation, but it's important to recognize that they are primarily a tool for alignment and goal-setting. They should not be the sole basis for evaluating performance.
How do I ensure that OKRs are aligned across the organization?
Ensure alignment by cascading objectives from the organizational level down to individual teams and employees. Regular communication, reviews, and adjustments can help maintain alignment and ensure that everyone is working toward the same goals.
Conclusion
Implementing OKRs in your organization can drive growth, align objectives, and foster a results-oriented culture. By following the step-by-step guide provided in this article, engaging employees in the process, and leveraging available resources, you can successfully set and achieve meaningful objectives with measurable outcomes.
Did you like this article?
If you liked this article and you are looking for a way to align everyone in your organization, let's have a call or simply download our OKR Guide. We also offer OKR consulting and OKR training, but our approach differs from other companies, we believe OKRs should be fully integrated with your product development.