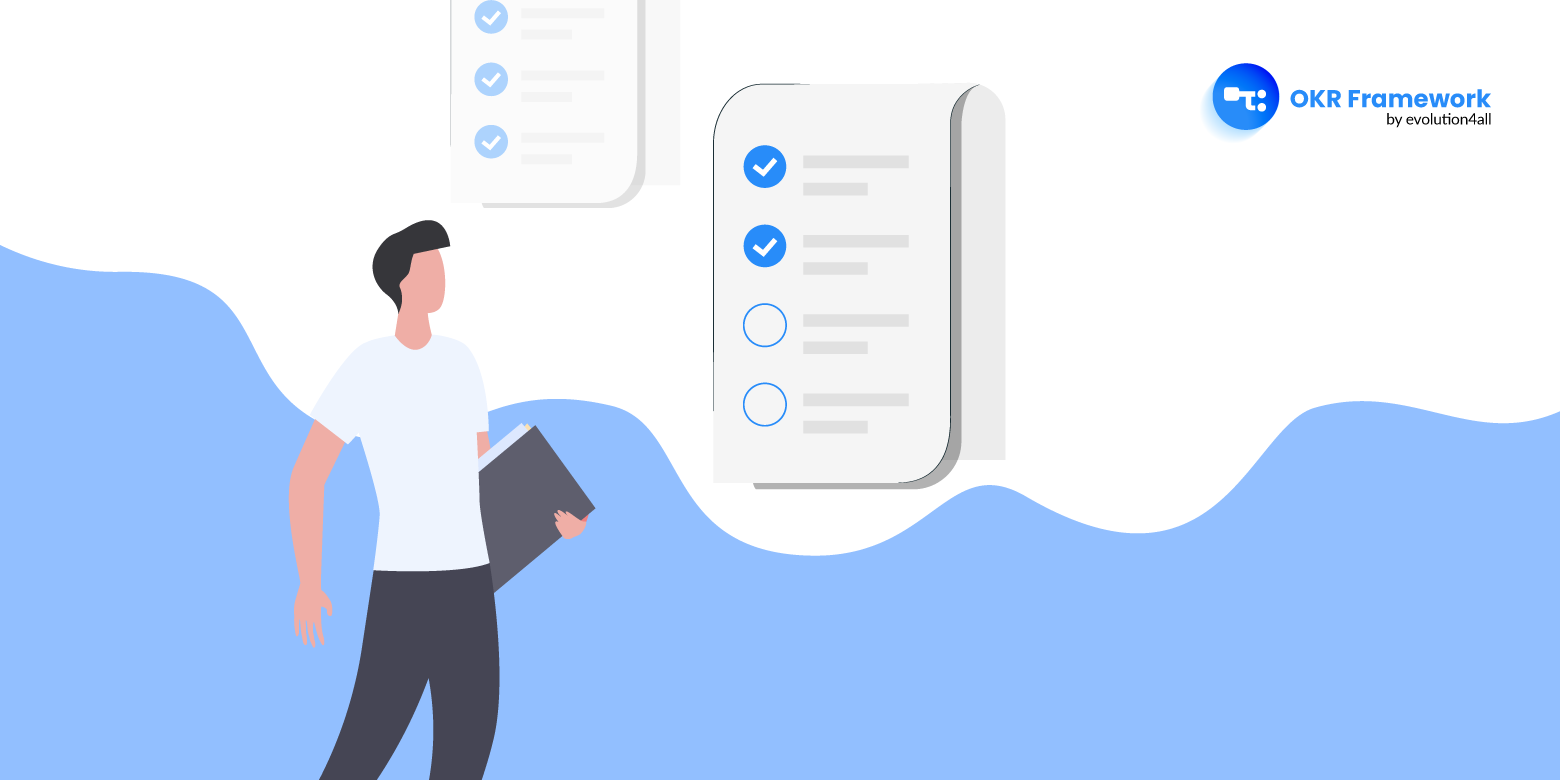 One of the most important skills that a modern leader can possess is the ability to align their entire workforce to the big vision of the company, that's why talking about objective and key results examples is very important!
It's not enough that you have goals for your company. If your company is not experiencing growth, it's either you are targeting the wrong goals or you are not utilizing the right goal-setting methodology.
As the leader of your organization, you have to fix this. This is where OKRs come in.
Using Objectives and Key Results (OKRs) is probably the easiest and most efficient way of setting organizational goals.
Big companies like Amazon and Google have been using it for a long time. They all recommend this framework to any company that wants to experience rapid growth.
Below is an overview of this framework plus objectives and key results examples to aid you in understanding how to write it properly.
What are the Objectives and Key Results?
Objectives are statements of a company or an individual's goals for a specific period of time. They answer the question "Where do I want to go?"
Before writing your objectives, you need to understand that they have to be specific, easily understandable, brief, straight to the point, and tangible.
Key Results bring your company closer to its stated objectives. Completing each KR means being one step closer to your objectives. Below are the key qualities of the most efficient KRs:
They are significant.
They are not just a to-do list.
KRs should be easily understood by others without the need for interpretation.
They have a time frame with a due date for each key result.
KRs are scalable.
OKR Best Practices
Writing down your OKRs for the first time can be challenging. One of the best OKR practices by Google and many other companies is writing down 3 to 5 objectives per level (e.g. per person, per team, or per department).
Going above this limit is not advisable as it could cause distraction. OKRs are a great tool to set priorities right. You only get to work on a few objectives per quarter.
Another best practice when writing OKRs is to use a common language that your team understands.
Contrary to your organization's mission and vision statement, OKRs are specific and measurable. If your OKRs trigger confusion among your employees, you need to revise them.

Objective and Key Results Examples
Look through the following objectives and key results examples as a guide to set yours:
Example 1.
Objective: Lower Attrition Rate by 15%.
Key Results:
Promote engagement among team members via incentives.
Organise bi-weekly coaching sessions for low performers.
Start a skill acquisition program for interested team members.
Example 2.
Objective: Make our customers happy.
Key Results:
Conduct a monthly survey to get customers' feedback.
Organize a bi-weekly calibration session for QA involving selected team members.
Increase customer retention by 80-90%.
Obtain an NPS score of 9.5.
Example 3.
Objective: Establish a friendly, "family" like Company Culture.
Key Results:
Achieve a 90% score in the monthly employee PULSE survey.
Revise and expand the employee recognition program.
Launch a monthly "Town Hall" wherein employees can openly ask managers and leaders about anything and talk about their concerns.
Celebrate small wins and significant progress every two weeks.
Example 4.
Objective: Raise revenues by 25%.
Key Results:
Offer a 35% discount for two consecutive weeks.
Join at least 7 mall bazaars this month.
Reduce distribution cost by 10%.
Re-calculate product cost and markup.
Example 5.
Objective: Improve the training process.
Key Results:
Put up a dedicated L & D Team.
Centralize the training process for all teams and departments.
Create a playbook for the new training process.
Assign an L & D representative for each department.
Example 6.
Objective: Open 20 stores by December 2019.
Key Results:
Complete all necessary permits and documents for all 20 locations by March.
Purchase materials and start store renovations/construction by April.
Promote stores opening via radio and television until the launch date.
Example 7.
Objective: Hold a company-wide retreat in November.
Key Results:
Ensure that funding will be well-allocated for the company-wide retreat.
Boost production by 30% to reach the quota that will cover expenses for the retreat.
Hire and train sub-contractors to participate in the production while employees are away on retreat
Example 8.
Launch company cross-skilling to support seasonal roles.
Key Results:
Select a pilot group for the cross-skilling experiment.
Create a cross-skilling playbook that can be utilized by any team or department.
Identify the key responsibilities of team leaders and POCs.
Assess the scores (QA and productivity) of the cross-skilling pilot group.
Example 9.
Objective: Grow the company 3X bigger!
Key Results:
Speed up the hiring process without compromising the quality of staff.
Hire 80 employees by end of the year.
Hire a new Marketing VP by September.
Example 10.
Objective: Improve our SEO on the internet.
Key Results:
Improve website design.
Incorporate relevant tags and backlinks.
Invite guest bloggers and hire content writers to regularly update the website.
Assign a dedicated online marketing team to monitor our SEO ranking.
Example 11.
Objective: Increase Monthly Newsletter Engagement Rate by 40%.
Key Results:
Redesign the layout of the newsletter.
Add more useful content, apart from regular product updates and special offers.
Feature one interesting article each time.
More Tips for Writing Good OKRs
Consider that employees' feedback is valuable for you to come up with challenging and effective OKRs. Hold a meeting that is dedicated to brainstorming OKRs. Each team should organize theirs.
Look into your historical data. It will guide you in coming up with realistic "stretch" goals and key results.
OKRs is a "bottom-up" process. Allowing employees to set their own OKRs is one of the best ways to promote engagement, foster agreement, and ensure that everyone collaborates in order to attain the overall goals of the organization.
Your OKRs should be clear. Use common words that everyone will understand. If anything seems vague, edit/revise it.
Goal-setting is a key organizational process. With the OKR examples given and other sub-headings, you should be able to set your objectives in no time!
Did you like this article?
If you liked this article and you are looking for a way to align everyone in your organization, let's have a call or simply download our OKR Guide. We also offer OKR consulting and OKR training, but our approach differs from other companies, we believe OKRs should be fully integrated with your product development.