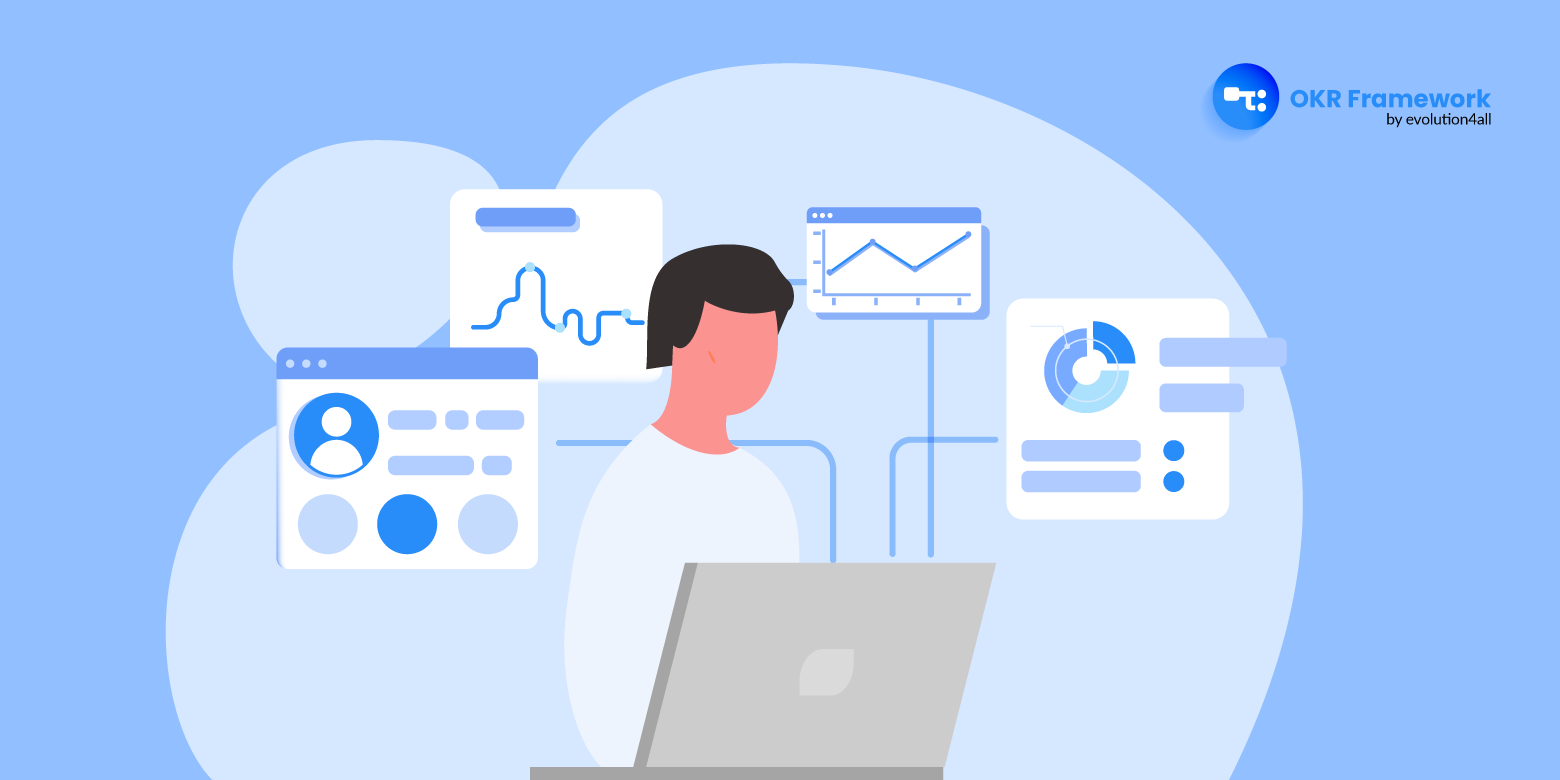 The OKR Methodology or Objective and Key Results is a strategic framework that companies use to set and track objectives and their outcomes. The concept has been popularized by successful companies like Google and LinkedIn, underscoring its effectiveness in driving organizational success.
Defining Objective and Key Results (OKR)
OKR is an acronym for Objective and Key Results. The Objective is what you want to achieve - it's significant, concrete, action-oriented, and ideally inspiring. The Key Results, on the other hand, are how you measure the achievement of that objective. They're specific, time-bound, aggressive yet realistic, and measurable.
Benefits of OKR
There are several benefits of OKR. It creates alignment and engagement around measurable goals, enhances focus, encourages a culture of accountability, fosters transparency, and ultimately, drives performance and growth.
Implementing OKR in Your Organization
To successfully implement OKR in your organization, start by setting clear and specific objectives at every level – corporate, team, and individual. Establish measurable key results, align the objectives vertically and horizontally across the organization, and then track, evaluate, and revise them regularly.
Case Studies of Successful OKR Implementation
Various organizations across the globe have successfully implemented the OKR methodology. These case studies illustrate the transformative power of OKR when executed correctly. For instance, Google attributes much of its success to the implementation of OKR.
Best Practices for OKR Methodology
Among the best practices for OKR methodology, include setting challenging but realistic objectives, keeping the number of key results manageable, fostering open communication, and maintaining flexibility to adjust OKRs when needed.
Common Pitfalls in OKR Methodology
Despite its numerous benefits, there are common pitfalls in OKR methodology. These include setting too many objectives, failing to align objectives, not involving team members in the OKR-setting process, and not reviewing or updating OKRs regularly.

Role of Leadership in OKR
Leadership plays a critical role in OKR. Leaders are responsible for setting the vision, aligning OKRs across teams, promoting transparency, fostering a supportive culture, and ensuring regular check-ins and updates.
Role of Team Members in OKR
The role of team members in OKR is equally vital. They are the ones who carry out the tasks necessary to achieve the key results, provide updates, and contribute to the review and revision process.
Software Tools for OKR Tracking
Several software tools for OKR tracking are available today. These tools help in setting, tracking, and updating OKRs, thereby simplifying the process and ensuring success.
FAQs
What is the OKR methodology? The OKR methodology is a goal-setting framework that stands for Objective and Key Results.

What role does leadership play in the OKR methodology? Leadership in the OKR methodology is vital for setting vision, aligning objectives, promoting transparency, and fostering a supportive culture.

Are there tools to help with OKR tracking? Yes, there are several software tools available that can assist with setting, tracking, and updating OKRs.

What are common pitfalls in the OKR methodology? Common pitfalls include setting too many objectives, failing to align objectives, not involving team members in the OKR-setting process, and not reviewing or updating OKRs regularly.

Why should my organization implement the OKR methodology? Implementing OKR in your organization can help align goals, increase transparency, and boost overall performance.
Conclusion
The OKR methodology offers a powerful framework for setting, tracking, and achieving objectives. When implemented correctly, it can drive significant improvements in organizational performance and success.
Did you like this article?
If you liked this article and you are looking for a way to align everyone in your organization, let's have a call or simply download our OKR Guide. We also offer OKR consulting and OKR training, but our approach differs from other companies, we believe OKRs should be fully integrated with your product development.